TERMS AND CONDITIONS OF USE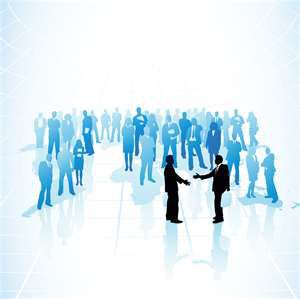 Last Updated - August 13, 2013
Welcome to VeldkampsFlowers.com (the "Site"). Veldkamp's Flowers (Veldkamp's Flowers "we," "us," "our") is pleased to serve you under these Terms and Conditions of Use, as amended from time to time ("Terms"). Veldkamp's Flowers provides our services to you subject to the following conditions. If you visit or shop at the Site, you accept these conditions. Please read them carefully. In addition, when you use any current or future service, business or contest you also will be subject to the guidelines, rules, terms, conditions, and agreements ("Conditions") applicable to such service, business, or contest. If these Terms are inconsistent with such Conditions, the Conditions will control.
YOUR USE OF THIS SITE CONSTITUTES YOUR AGREEMENT TO THESE TERMS. DO NOT USE THE SITE OR PROVIDE INFORMATION IF YOU DO NOT AGREE TO THE TERMS.
1.Who We Are: Veldkamp's Flowers is a third generation, family owned and operated floral design firm. Our main floral design facility is located at 9501 West Colfax Avenue, Lakewood, Colorado 80215; our telephone number (customer service) is [1.303.232.2673]. See https://www.veldkampsflowers.com/contactus for further contact information, including how to contact us by email. Veldkamp's Flowers is a corporation formed under Colorado State law, U.S.A. We do not charge you for merely using the Site; if a particular Site activity carries a charge, it will be disclosed in connection with the activity.
2. Privacy: Please review our Privacy Policy, which also governs your visit to the Site, to understand our practices. Our Privacy Policy contains our practices regarding personally identifying information about you. You should review the Privacy Policy because it describes the information that we collect how we collect it and what we do with that information.
3. Your Account: If you use this Site, you are responsible for maintaining the confidentiality of your account and password and for restricting access to your computer, and you agree to accept responsibility for all activities that occur under your account or password. Products and services sold through this Site can be purchased with a credit card or other permitted payment method. Peoples Flowers take special care to protect the safety and privacy of children. Our web sites are general audience sites. We do not permit anyone under the age of 13 to register with us. We also do not send email correspondence to anyone who tells us that they are under the age of 13 without their parent's consent. Children under the age of 13 should always ask their parents or guardians for permission before providing any personal information to anyone online. We urge parents and guardians to participate in their children's online activities and use parental control or other web filtering technology to supervise children's access to the web.
4. Right of Refusal: We reserve the right to refuse service, terminate accounts, remove or edit content, or cancel orders in our sole discretion.
5. Electronic Communications. When you visit the Site or send e-mails to us, you are communicating with us electronically. You consent to receive communications from us electronically. We will communicate with you by e-mail or by posting notices on this Site. You agree that all agreements, notices, disclosures and other communications that we provide to you electronically satisfy any legal requirement that such communications be in writing.
6. License and Site Access: Veldkamp's Flowers grants you a limited license to access and make personal use of this Site and not to download (other than page caching) or modify it, or any portion of it. This license does not include: (a) any resale or commercial use of this Site or its contents; (b) any collection and use of any product listings, descriptions, or prices; (c) any derivative use of this Site or its contents; (d) any downloading or copying of account information for the benefit of another merchant; (e) or any use of data mining, robots, or similar data gathering and extraction tools. This Site or any portion of this Site may not be reproduced, duplicated, copied, sold, resold, visited, or otherwise exploited for any commercial purpose without express written consent of Veldkamp's Flowers. You may not frame or utilize framing techniques to enclose any trademark, logo, or other proprietary information (including images, text, page layout, or form) of Veldkamp's Flowers without express written consent. You may not use any meta tags or any other "hidden text" utilizing our name or trademarks without our express written consent. Any unauthorized use terminates the permission or license granted by us. You are granted a limited, revocable, and nonexclusive right to create a hyperlink to the home page of the Site so long as the link does not portray Veldkamp's Flowers, or its products or services in a false, misleading, derogatory, or otherwise offensive matter. You may not use any Veldkamp's Flowers logo or other proprietary graphic or trademark as part of the link without express written permission.
7. Comments, Reviews, Communications, and Other Content: Visitors may post reviews, comments, photos, and other content; send e-cards/e-mail and other communications; and submit suggestions, ideas, comments, questions, or other information, so long as the content is not illegal, obscene, threatening, defamatory, invasive of privacy, infringing of intellectual property rights, or otherwise injurious to third parties or objectionable and does not consist of or contain software viruses, political campaigning, commercial solicitation, chain letters, mass mailings, or any form of "spam." You may not use a false e-mail address, impersonate any person or entity, or otherwise mislead as to the origin of a card or other content. Veldkamp's Flowers reserves the right (but not the obligation) to remove or edit such content, but does not regularly review posted content. If you do post content or submit material, and unless we indicate otherwise, you grant Veldkamp's Flowers a nonexclusive, royalty-free, perpetual, irrevocable, and a right to sub-license, reproduce, modify, adapt, publish, translate, create derivative works from, distribute, and display such content throughout the world in any media. You grant Veldkamp's Flowers and our sub-licensees the right to use the name that you submit in connection with such content. You represent and warrant that you own or otherwise control all of the rights to the content that you post; that the content is accurate; that use of the content you supply does not violate this policy and will not cause injury to any person or entity; and that you will indemnify Veldkamp's Flowers for all claims resulting from content you supply. Veldkamp's Flowers has the right but not the obligation to monitor and edit or remove any activity or content. Veldkamp's Flowers takes no responsibility and assumes no liability for any content posted by you or any third party.
8. Copyright: All content included on this Site, such as text, graphics, logos, button icons, images, audio clips, digital downloads, data compilations, and software, is the property of Veldkamp's Flowers or its content suppliers and protected by United States and international copyright laws. The compilation of all content on this Site is the exclusive property of Veldkamp's Flowers and protected by U.S. and international copyright laws. All software used on this Site is the property of Veldkamp's Flowers or its software suppliers and protected by United States and international copyright laws.
9. Trademarks: ©2014 Veldkamp's Flowers. All rights reserved.
10. Patents: Portions of this Site operate under license of one or more patents. You are not granted or licensed any rights whatsoever in or to such patents.
11. Copyright Complaints: We respect the intellectual property of others. If you believe that your work has been copied in a way that constitutes infringement, please provide Veldkamp's Flowers copyright agent the following written information: An electronic or physical signature of the person authorized to act on behalf of the owner of the copyright interest; A description of the copyrighted work that you claim has been infringed upon; A description of where the material that you claim is infringing is located on the Site; Your address, telephone number, and e-mail address; A statement by you that you have a good-faith belief that the disputed use is not authorized by the copyright owner, its agent, or the law; A statement by you, made under penalty of perjury, that the above information in your notice is accurate and that you are the copyright owner or authorized to act on the copyright owner's behalf. Please note that this procedure is exclusively for notifying Veldkamp's Flowers that your copyrighted material has been infringed.
12. Product Descriptions: Veldkamp's Flowers and its affiliates attempt to be as accurate as possible. However, we do not warrant that product descriptions or other content of this site is accurate, complete, reliable, current, or error-free. In the event a product is listed at an incorrect price or with incorrect information due to typographical error or error in pricing or product information received from our suppliers, we shall have the right to refuse or cancel any orders placed for products listed at the incorrect price. We shall have the right to refuse or cancel any such orders whether or not the order has been confirmed and your credit card charged. If your credit card has already been charged for the purchase and your order is canceled, we shall immediately issue a credit to your credit card account in the amount of the charge. We apologize for any inconvenience this may cause you.
13. Pricing: Except where noted otherwise, the price displayed for products on our website ("List Price") represents the full retail price listed on the product itself, suggested by the manufacturer or supplier, or estimated in accordance with standard industry practice; or the estimated retail value for a comparably featured item offered elsewhere. Despite our best efforts, a small number of the items may be mispriced. If an item's correct price is higher than our stated price, we will, at our discretion, either contact you for instructions before shipping or cancel your order and notify you of such cancellation. Many products displayed on our Site are also available in our retail stores while supplies last, but you should not assume that what you see on the Site can always be seen in our stores. Also, prices displayed on the Site might be different than in the stores or from store advertised prices
14. DISCLAIMER OF WARRANTIES AND LIMITATION OF LIABILITY. THIS SITE AND ALL INFORMATION, CONTENT, MATERIALS, PRODUCTS (INCLUDING SOFTWARE) AND SERVICES INCLUDED ON OR OTHERWISE MADE AVAILABLE TO YOU THROUGH THIS SITE ARE PROVIDED BY VELDKAMP'S FLOWERS ON AN "AS IS" AND "AS AVAILABLE" BASIS, UNLESS OTHERWISE SPECIFIED IN WRITING. VELDKAMP"S FLOWERS MAKES NO REPRESENTATIONS OR WARRANTIES OF ANY KIND, EXPRESS OR IMPLIED, AS TO THE OPERATION OF THIS SITE OR THE INFORMATION, CONTENT, MATERIALS, PRODUCTS (INCLUDING SOFTWARE) OR SERVICES INCLUDED ON OR OTHERWISE MADE AVAILABLE TO YOU THROUGH THIS SITE, UNLESS OTHERWISE SPECIFIED IN WRITING. YOU EXPRESSLY AGREE THAT YOUR USE OF THIS SITE IS AT YOUR SOLE RISK. TO THE FULL EXTENT PERMISSIBLE BY APPLICABLE LAW, VELDKAMP'S FLOWERS DISCLAIM ALL WARRANTIES, EXPRESS OR IMPLIED, INCLUDING, BUT NOT LIMITED TO, IMPLIED WARRANTIES OF MERCHANTABILITY AND FITNESS FOR A PARTICULAR PURPOSE. VELDKAMP'S FLOWERS DOES NOT WARRANT THAT THIS SITE; INFORMATION, CONTENT, MATERIALS, PRODUCTS (INCLUDING SOFTWARE) OR SERVICES INCLUDED ON OR OTHERWISE MADE AVAILABLE TO YOU THROUGH THIS SITE; THEIR SERVERS; OR E-MAIL SENT FROM VELDKAMP'S FLOWERS ARE FREE OF VIRUSES OR OTHER HARMFUL COMPONENTS. VELDKAMP'S FLOWERS WILL NOT BE LIABLE FOR ANY DAMAGES OF ANY KIND ARISING FROM THE USE OF THIS SITE OR FROM ANY INFORMATION, CONTENT, MATERIALS, PRODUCTS (INCLUDING SOFTWARE) OR SERVICES INCLUDED ON OR OTHERWISE MADE AVAILABLE TO YOU THROUGH THIS SITE, INCLUDING, BUT NOT LIMITED TO DIRECT, INDIRECT, INCIDENTAL, PUNITIVE, AND CONSEQUENTIAL DAMAGES, UNLESS OTHERWISE SPECIFIED IN WRITING. CERTAIN STATE LAWS DO NOT ALLOW LIMITATIONS ON IMPLIED WARRANTIES OR THE EXCLUSION OR LIMITATION OF CERTAIN DAMAGES. IF THESE LAWS APPLY TO YOU, SOME OR ALL OF THE ABOVE DISCLAIMERS, EXCLUSIONS, OR LIMITATIONS MAY NOT APPLY TO YOU, AND YOU MIGHT HAVE ADDITIONAL RIGHTS.
15. Applicable Law. You agree to comply with all applicable laws, statutes, ordinances and regulations regarding your use of our Site and your purchase of products or services through our Site. We may, in our sole discretion, report actual or perceived violations of law to law enforcement or appropriate authorities. If we become aware, through a complaint or otherwise, of any potential or suspected violation of these Terms and Conditions of Use or our privacy policy ("Privacy Policy"), we may (but are not obligated to) conduct an investigation to determine the nature and extent of the suspected violation and the appropriate enforcement action, during which investigation we may suspend services to any customer being investigated and/or remove any material from our servers. You agree to cooperate fully with any such investigation. You acknowledge that violations of the Terms and Conditions of Use or the Privacy Policy could be subject to criminal or civil penalties. The Conditions of Use and the relationship between you and Veldkamp's Flowers shall be governed by the laws of the State of Colorado without regard to its conflict of law provisions. You and Veldkamp's Flowers agree to submit to the personal and exclusive jurisdiction of the courts located within the county of The United States of America. The failure of Veldkamp's Flowers to exercise or enforce any right or provision of the Conditions of Use shall not constitute a waiver of such right or provision. If any provision of the Terms and Conditions of Use is found by a court of competent jurisdiction to be invalid, the parties nevertheless agree that the court should endeavor to give effect to the parties' intentions as reflected in the provision, and the other provisions of the Conditions of Use remain in full force and effect. You agree that regardless of any statute or law to the contrary, any claim or cause of action You have or may have arising out of or related to use of the Veldkamp's Flowers site or the Terms and Conditions of Use must be filed within one (1) year after such claim or cause of action arose or be forever barred.
16. Site Policies and Modification. Please review our other policies, such as our pricing policy, posted on this Site. These policies govern your visit to the Site. We reserve the right to make changes to our Site, policies, and the Terms at any time without notice.
17. Severability. If any of these conditions shall be deemed invalid, void, or for any reason unenforceable, that condition shall be deemed severable and shall not affect the validity and enforceability of any remaining condition.