Unless your green thumb has been diligently tending to beds of red, white, and blue patriot floral favorites, you're going to need a festive centerpiece to complement your 4th of July entertainment area. You could head to the store and snag the scrappy buds left behind by other last-minute decorative-minded hosts.
But here's a much better idea.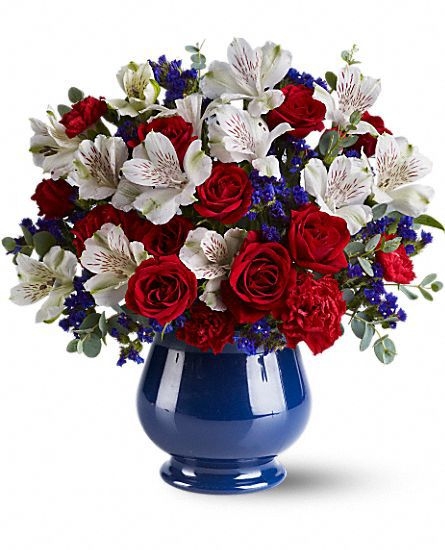 Relax and enjoy the holiday weekend with your friends and family cooking out, catching up, watching fireworks, and leave the 4th of July floral bouquets in the hands of a local florist. A professional florist near you can design the patriotic themed bouquets customized to your preferences that will delight you and guests, while showing our respect and gratitude for those who serve our country.
After the festivities, you could present your bouquet to a veteran, military wife, or visit a local memorial to leave your token for passersby, allowing them to embrace the patriotic spirit of our most beloved national holiday.